Channel angle bracket hole strut corner brace zinc plating corner angle fitting
Channel angle bracket is any intermediate component for fixing one part to another, usually larger, part. What makes a bracket a bracket is the fact that it is intermediate between the two and fixes the one to the other. Brackets vary wildly in shape, but a prototypical bracket would be the L-shaped metal piece that attaches a shelf (the smaller component) to a wall (the larger component): its vertical arm is fixed to one (usually large) element, and its horizontal arm protrudes outwards and holds another (usually small) element. This shelf bracket is effectively the same as the architectural bracket: a vertical arm mounted on the wall, and a horizontal arm projecting outwards for another element to be attached on top of it or below it. Ever Hardware provides custom made channel angle bracket and customizable packaging.
Galvanization, or galvanisation, (or galvanizing as it is most commonly called in that industry), is the process of applying a protective zinc coating to steel or iron, to prevent channel angle bracket rusting. The most common method is hot-dip galvanizing, in which parts are submerged in a bath of molten zinc. Galvanizing protects in three ways:
It forms a coating of zinc which, when intact, prevents corrosive substances from reaching the underlying steel or iron.
The zinc serves as a sacrificial anode so that even if the coating is scratched, the exposed steel will still be protected by the remaining zinc.
The zinc protects its base metal by corroding before iron. For better results, application of chromates over zinc is also seen as an industrial trend.
Ever Hardware makes the world a better place
Contact To [email protected]
Inquiry Now
| | |
| --- | --- |
| Category | Channel angle bracket |
| Finish | Galvanized or As request |
| Type | L-shaped or U-shaped |
| Material | Teflon/Brass/Stainless steel/carbon steel/Aluminum |
| Brand | Ever Hardware |
| Place of origin | China Mainland |
| Size option | As request |
| Color | Yellow or as request |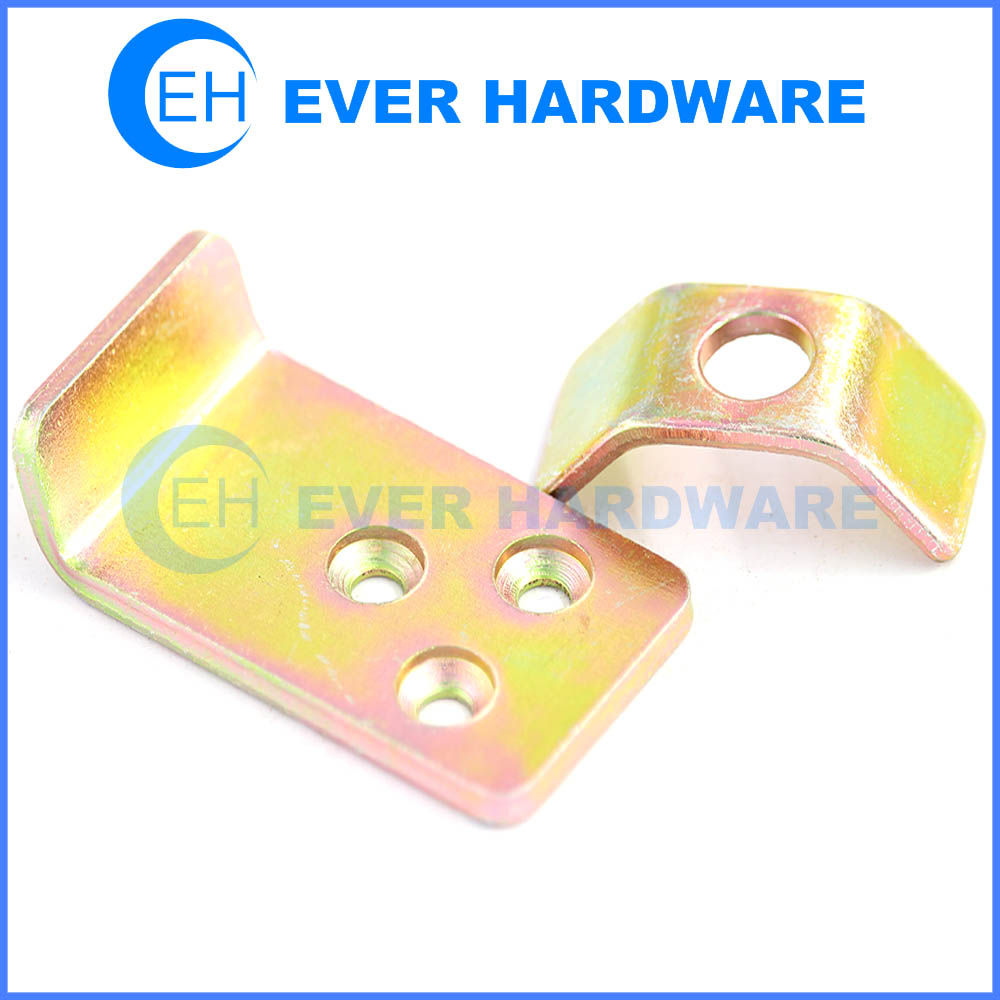 Inquiry Now